Save Antarctica's ocean wilderness!
To all Antarctic Commission leaders:
As citizens from countries around the world, we commend you for creating the amazing Ross Sea marine reserve and respectfully call on you to designate the full network of sanctuaries around Antarctica, including the Weddell Sea and the waters around the East Antarctic and the Antarctic Peninsula. Scientists say these precious habitats for whales, penguins and other incredible species need urgent protection.
---
Enter your email address: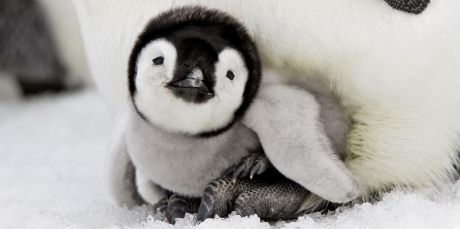 Thousands of baby penguins have been starving to death in Antarctica as overfishing, oil drilling and climate change threaten to wipe out entire species of precious wildlife.
Scientists say we urgently need a network of ocean sanctuaries around Antarctica but we're missing a strong global champion to get the blockers on board at an upcoming vote. France and the EU have the influence we need but insiders say they will only step up if they feel strong public pressure -- so let's unleash it right now!
When we reach 1 million,
we'll run opinion polls, take out media ads, and deliver our voices direct to President Macron and the EU, calling on them to save the penguins and their home!
Posted: 8 August 2018