Netherlands: Time to save the bees!
To Minister Schouten:
As concerned citizens we call on you to protect the bees and vote for a full ban on neonicotinoids when EU nation states meet in March. You have signed the National Bees Strategy, you call yourself the Dutch Queen of Bees, you are a firm and decisive politician. Bees and citizens are counting on you!
---
Already an Avaaz member?
Enter your email address and hit "Send".
First time here? Please fill out the form below.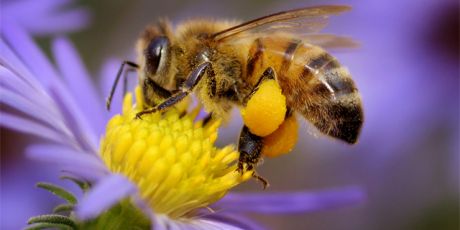 Posted: 1 March 2018
Red alert for 360 wild bee ​​species in the Netherlands. Research shows that the insect population has decreased by 75% in only 27 years. And it's not just about disappearance of food and nesting space: the agricultural use of pesticides -- neonicotinoids -- plays a crucial role.

Last week, the European Food Safety Authority confirmed that these neonics are a serious risk for bees -- and later this month, the EU will vote on a complete ban of these bee-killing pesticides. The Netherlands hasn't taken a position yet, and that needs to change!

Several countries have pledged to support a full ban, but it's not enough yet -- a YES from the Netherlands could swing the vote. Let's call on Minister Schouten to get behind the ban -- add your name and share with everyone.

This petition was originally created on the Avaaz community petition site